Is this the year you will be eligible for Medicare?
If so, you might want to ask yourself this important question: Will original Medicare be sufficient to meet your health care needs? If you answered, "No" you have done your homework.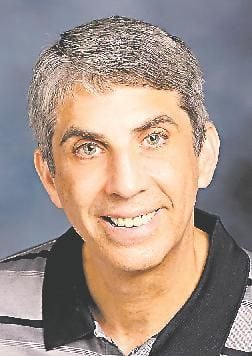 Original Medicare has been around for over 50 years and is run by the federal government. Part A and Part B make up the core of original Medicare. Part D drug coverage is not included. With original Medicare you can access any doctor or hospital that accepts Medicare. There is no limit on the amount of out-of-pocket expenses you incur. Let's dig a little deeper into original Medicare.
ORGINAL MEDICARE
•Part A Deductibles and Copays: In 2018, if you are admitted as an inpatient to the hospital, you will pay a deductible of $1,340 per benefit period. This deductible covers your inpatient hospitalization for the first 60 days. For days 61-90 you would be responsible for a $335 per day. If you need to stay in the hospital for longer than 90 days you can tap into your "Lifetime Reserve Days."  These days can only be used once in your lifetime, and once they are gone, you cannot use them again. While you are using your Lifetime Reserve Days you would be responsible for a co-pay of $670 per day. If hospitalized longer than 150 days, you are responsible for all costs.
Medicare Part A covers skilled nursing care. This is when you need round the clock medical attention to recover from an illness or injury. Skilled nursing facility stays are covered 100 percent by Medicare for the first 20 days, provided that you have been admitted to the hospital, as an inpatient, for a minimum of 3 days. Once you've stayed in a skilled nursing facility for more than 20 days, you are responsible for a copay of $167.50 for days 21-100. You pay all costs if you are in a skilled nursing facility over 100 days.
•Part B Deductibles and Copays: In 2018, the Part B annual deductible is $183 and most beneficiaries pay a monthly Part B premium of $134. You may have to pay more if your income is above a certain threshold. Once you meet your deductible, your will pay approximately 20 percent for most of your medical expenses. There are some preventive services that are free and not subject to the Part B deductible.
As you can see Part A and Part B cost-sharing can really add up especially when you consider what Medicare doesn't cover such as eye exams, hearing evaluations, dental care, and routine foot care. Again, you need to realize that original Medicare has no cap on out-of-pocket spending. About 14 percent of Medicare beneficiaries rely solely on original Medicare. Low income seniors who have both Medicare and full Medicaid may not need more than original Medicare because Medicaid would pay for all Part A and Part B deductibles, co-pays, and coinsurance. Some low-income beneficiaries may not qualify for full Medicaid but they may be eligible for assistance with medical and prescription drug costs through the Medicare Savings and Extra Help programs.
Many folks take advantage of the Medicare Advantage Disenrollment Period to enroll in a Medigap plan. That's not as easy as it sounds. If you have a preexisting condition a Medigap insurer can deny you coverage or charge you a higher premium. Under federal law and in many states, insurers are not required to participate in an annual open enrollment period, and are only required to sell you a policy under specific circumstances, such as when you first enroll in Medicare at age 65 or if you are enrolled in a Medicare Advantage plan for the first time. Please don't cancel your Medicare Advantage plan until you are approved for a Medigap plan.
Original Source: http://www.ncnewsonline.com/news/joel-mekler-is-original-medicare-enough/article_c4028c82-fa37-11e7-b2f2-374acaa9fb7b.html
Original Date: 1/15/18